Express Yourself: Expressions for the Dawn Figure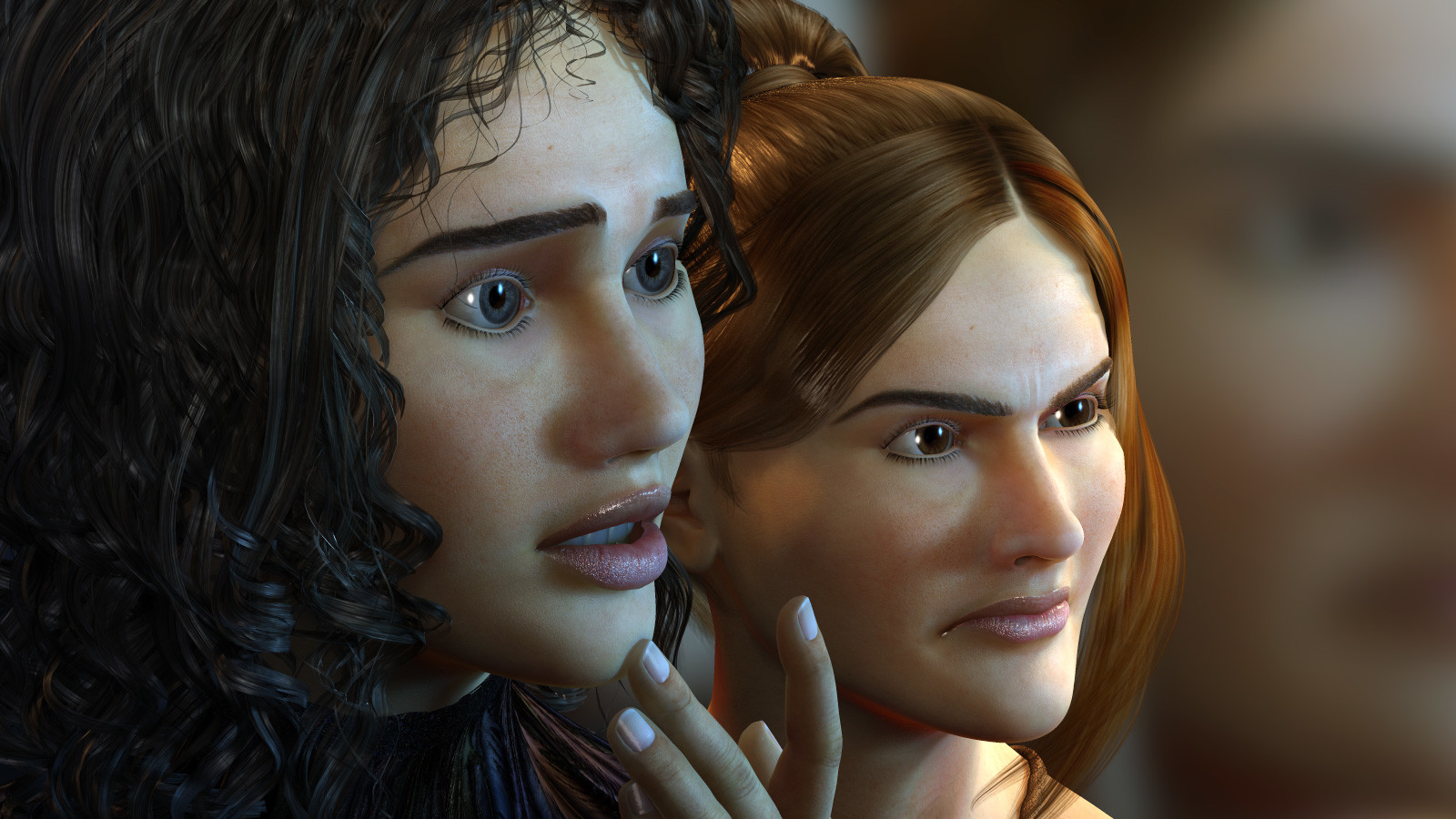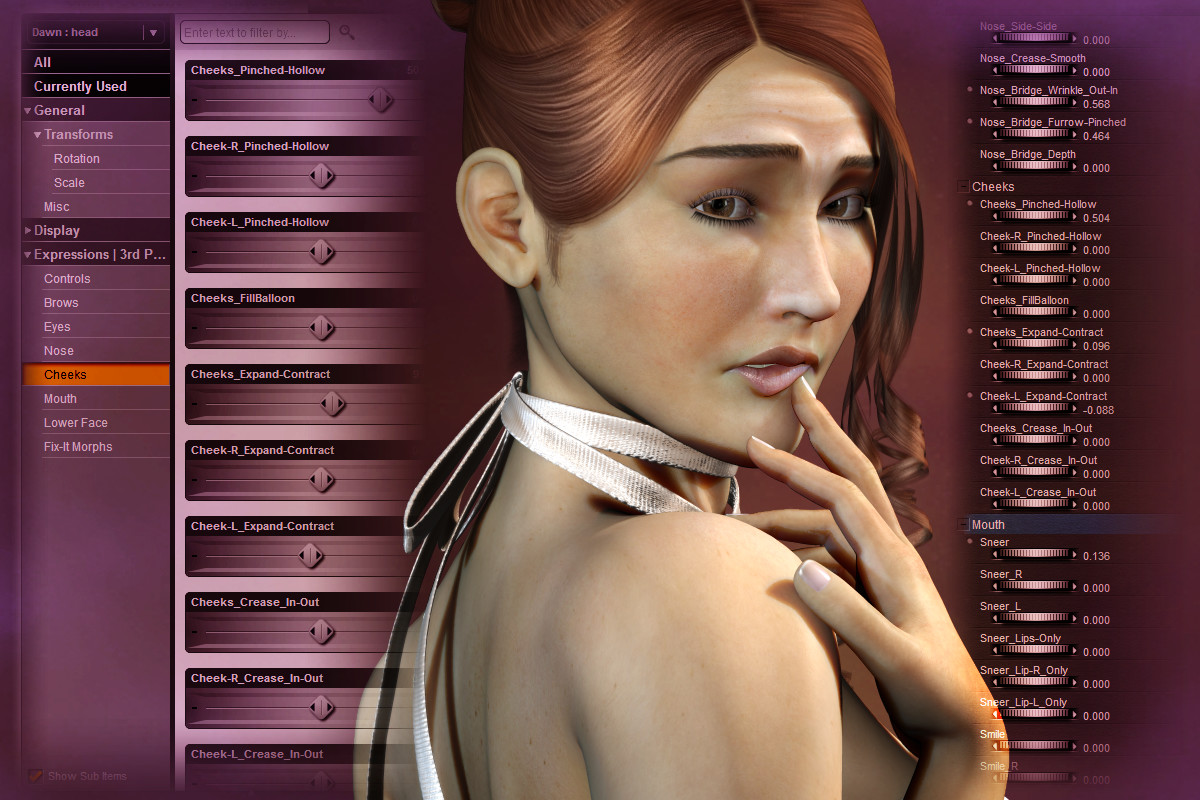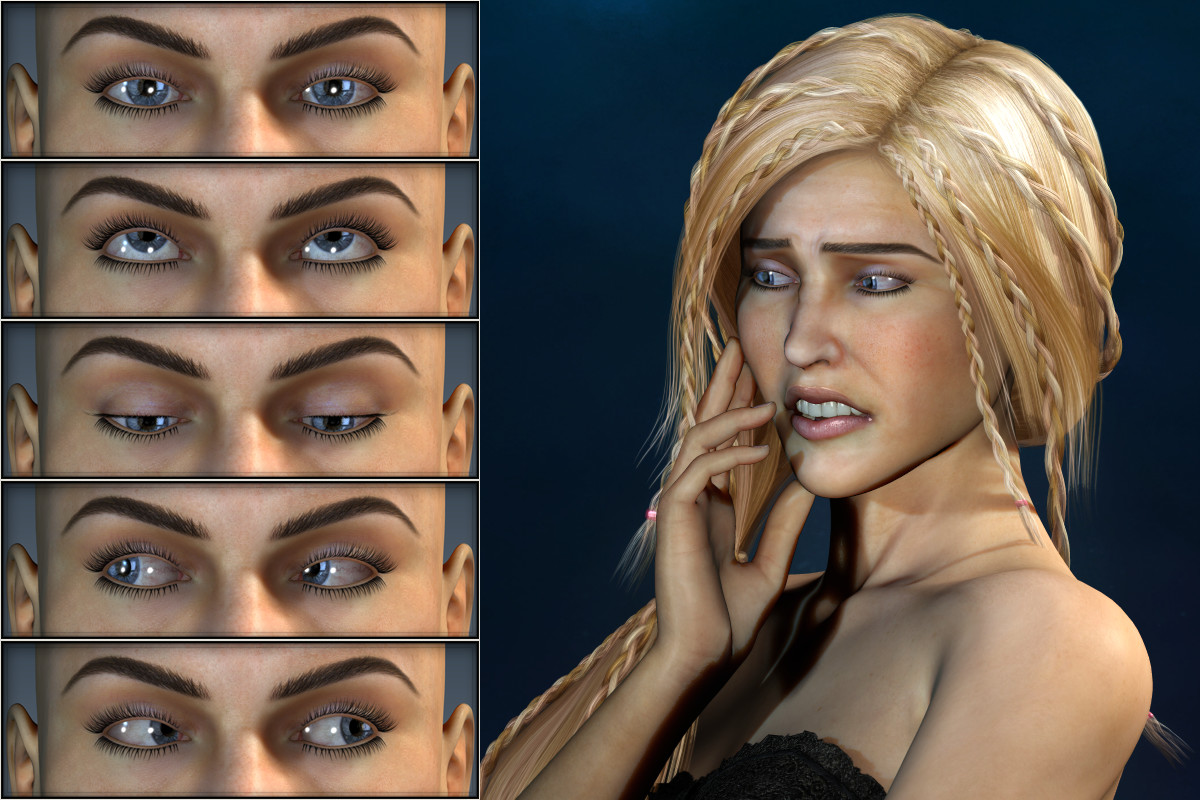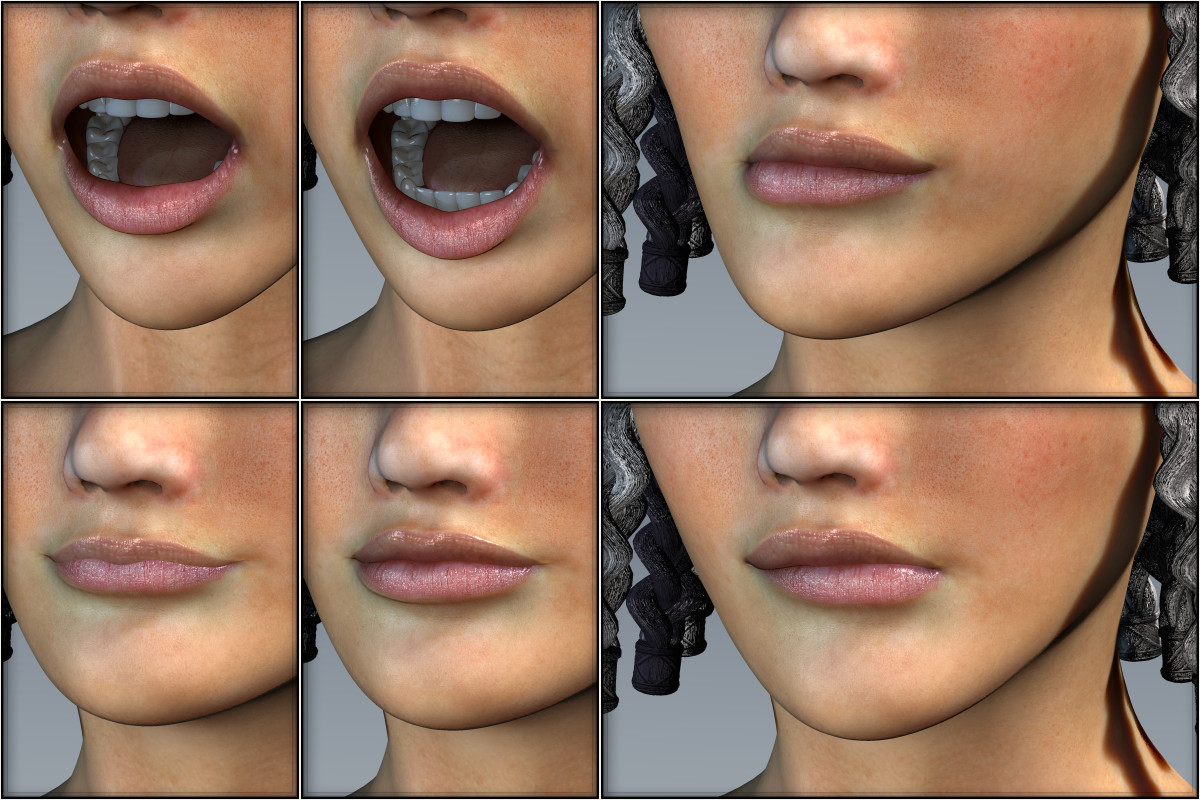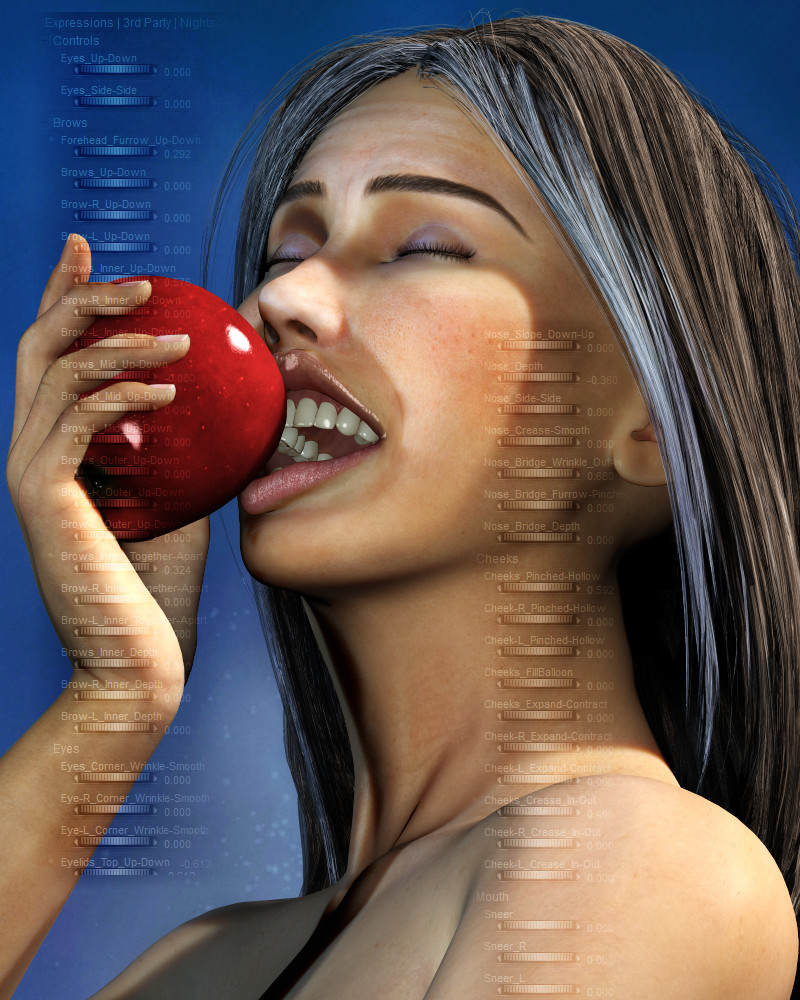 This contains the collection of expression resources for the Dawn figure by Hivewire3D, including both custom sculpted morphs and expression presets.  This bundle contains the same products that I once had for sale at RuntimeDNA, before that store closed.

This includes a total of:
 ~ 142 individual morph controller dials for both Poser and DAZ Studio.  This includes one ERC injection for Poser and 986 partial morphs for DAZ Studio.  The morphs were sculpted in Modo and rigged in Poser, to work in both Poser and DAZ Studio.
 - 13 eye movement utilities, in the expression poses library.
 - 6 tandem eye movement expression presets.
 - 24 angry expression presets, and one zero pose to reset the expression.
 - 24 sad expression presets, and one zero pose to reset the expression.
 - 35 presets for smiles, and one zero pose to reset the mouth to the default pose.
 - 1 specialty subsurface-scattering skin material for Poser 9 and above, designed for night and extreme rim lighting environments.  This does not include maps, only shaders for Poser, and will not work in DAZ Studio.
 
I tested this figure while working on promotional materials and it appears to work with both the original Dawn release, for which it was made, and also Dawn SR2.

In additional, all of the original documentation with production notes, tips and tricks, and individual product information has been retained for this release.  This one zip file will install all required files for both DAZ Studio and Poser.

This product utilizes the ArtStation Extended License, for the most productive and versatile use in your renders.

Please, go make wonderful stories!