Broken Picket Fence with Vines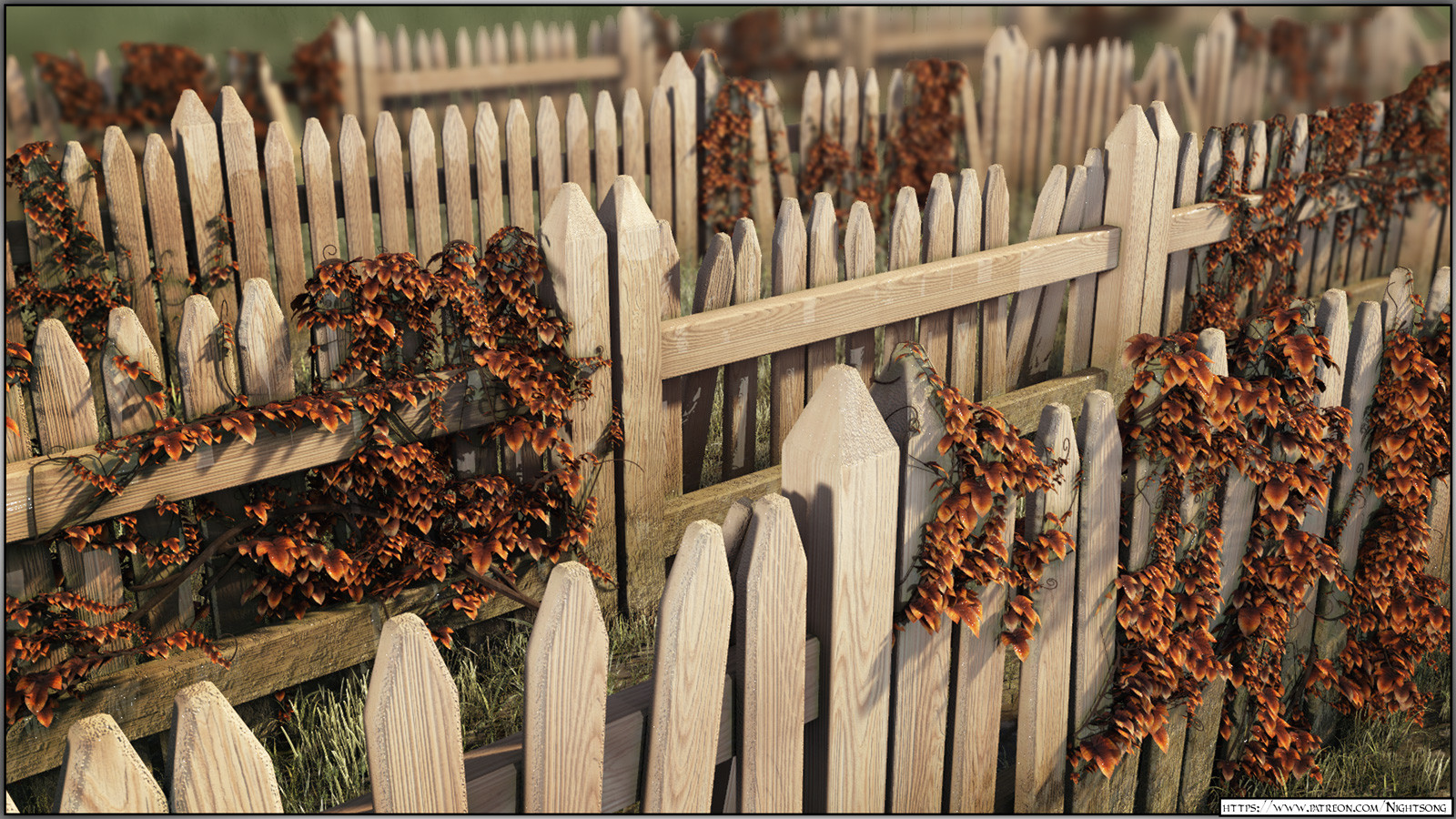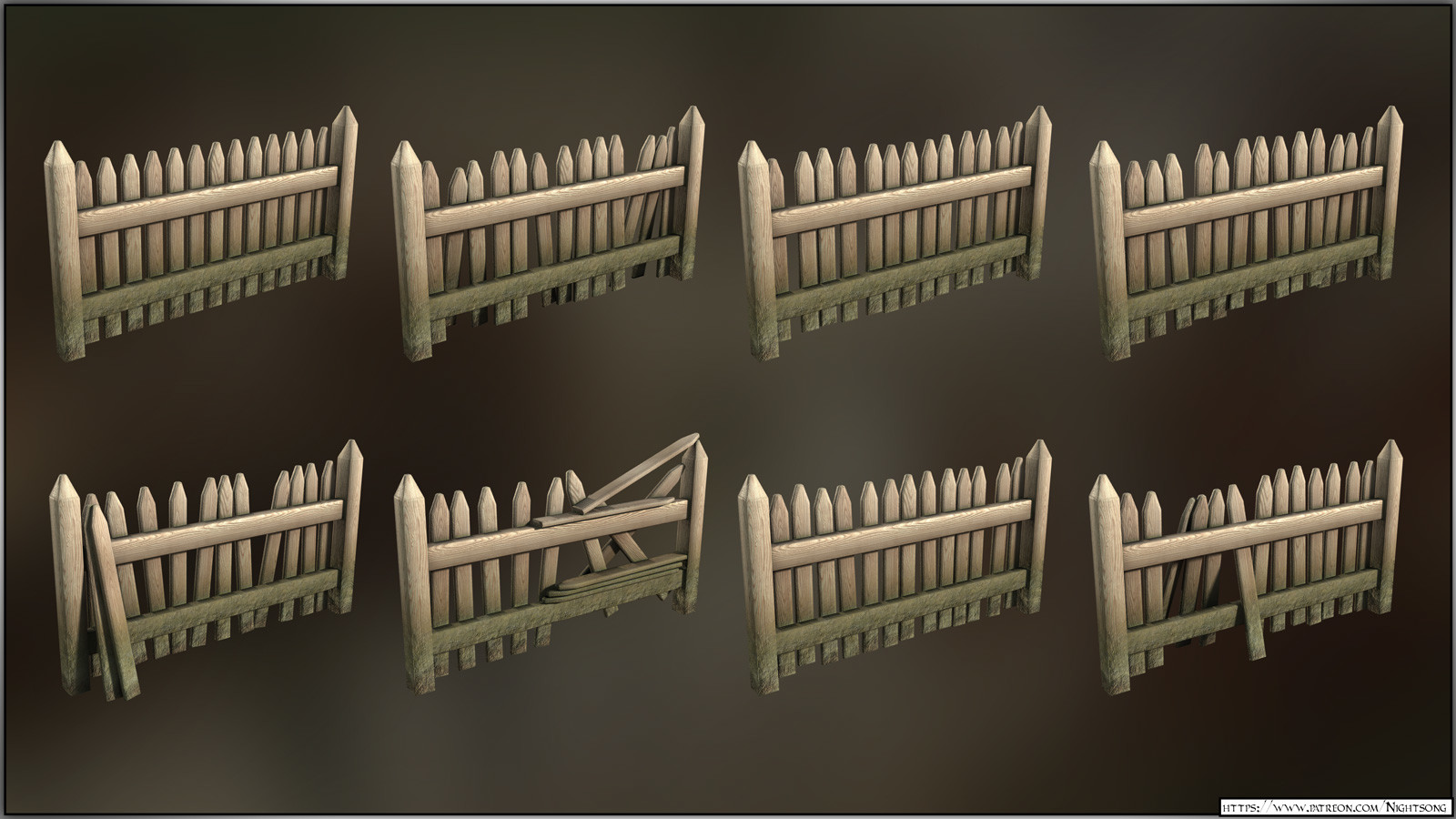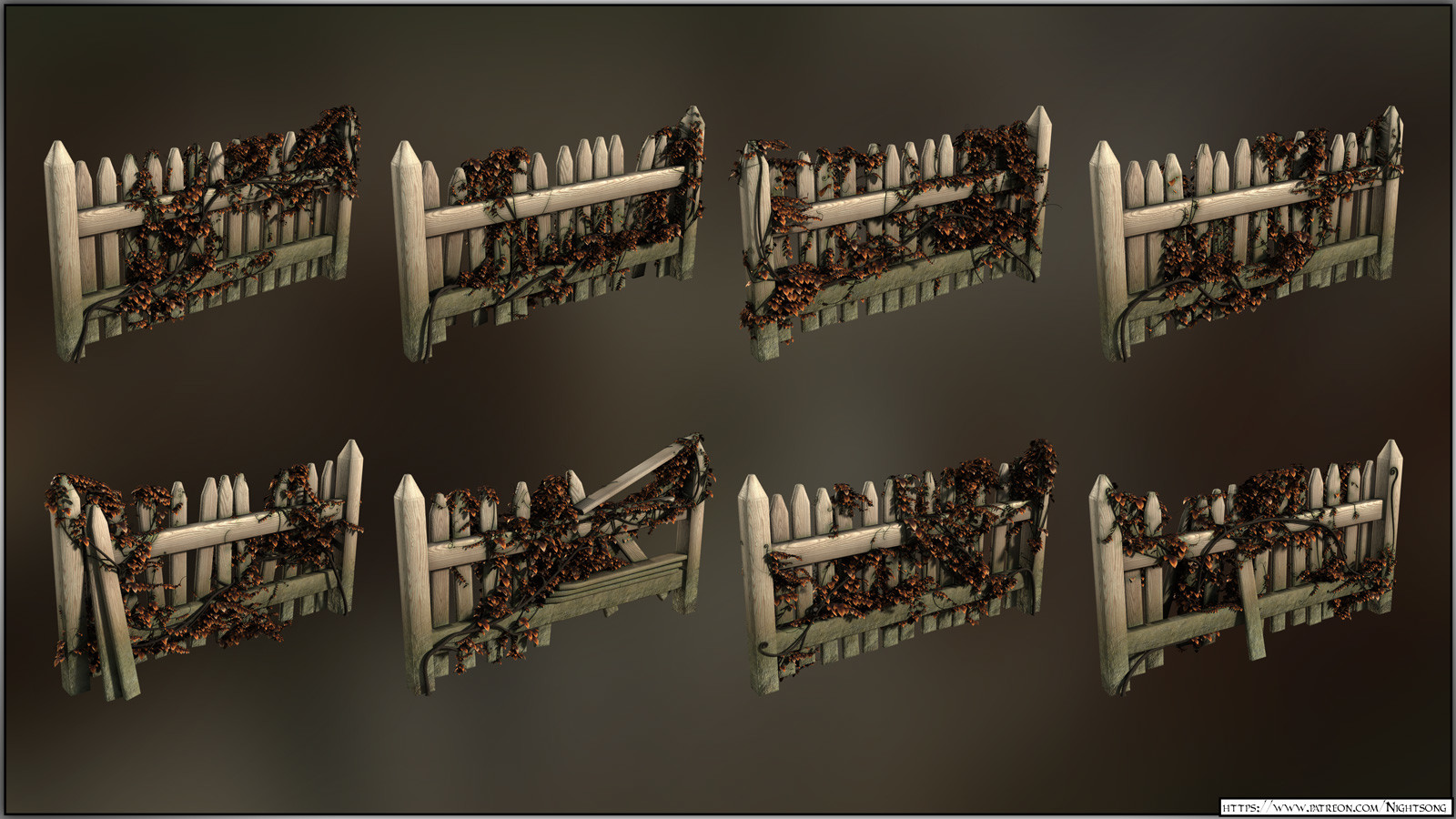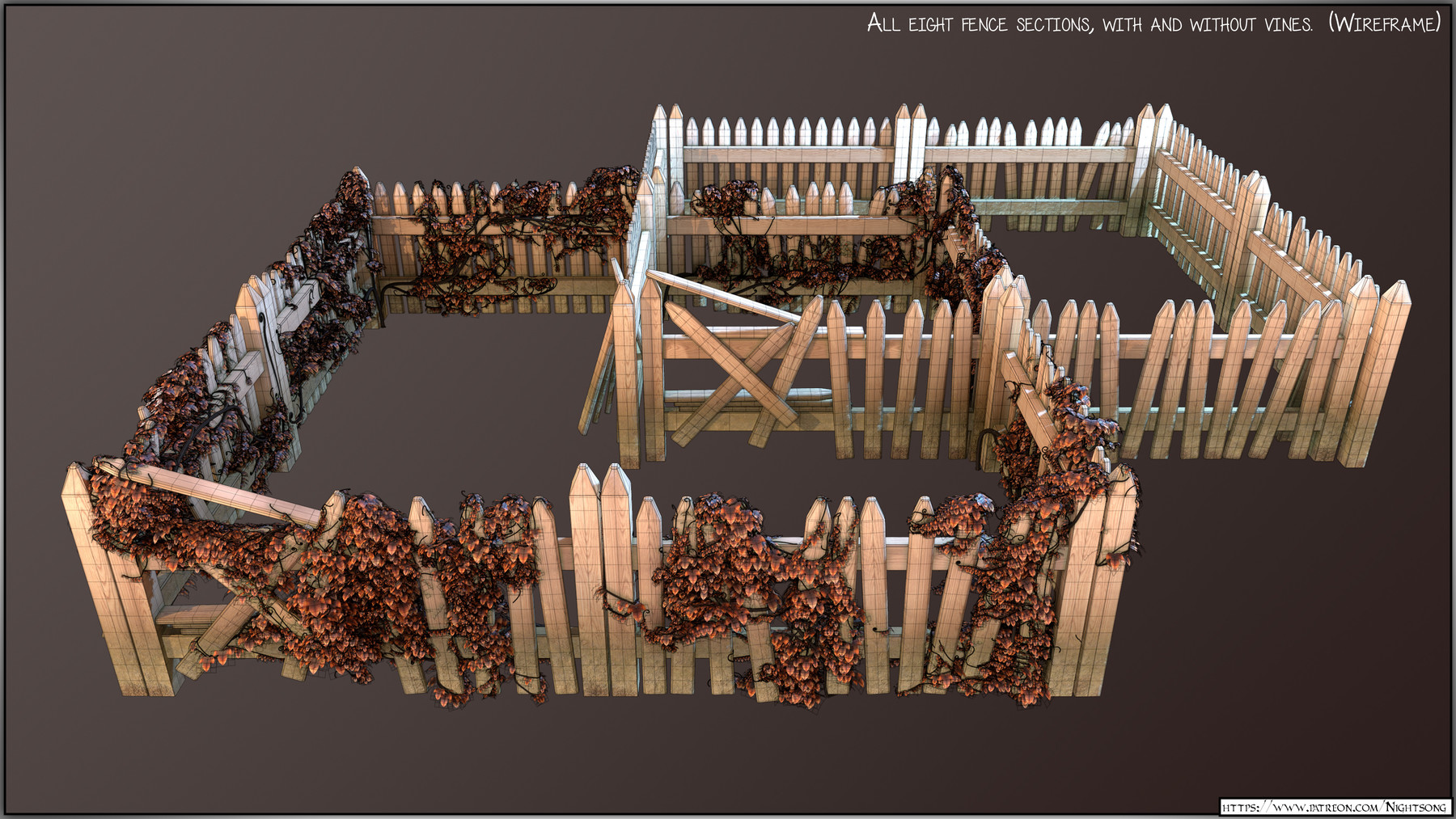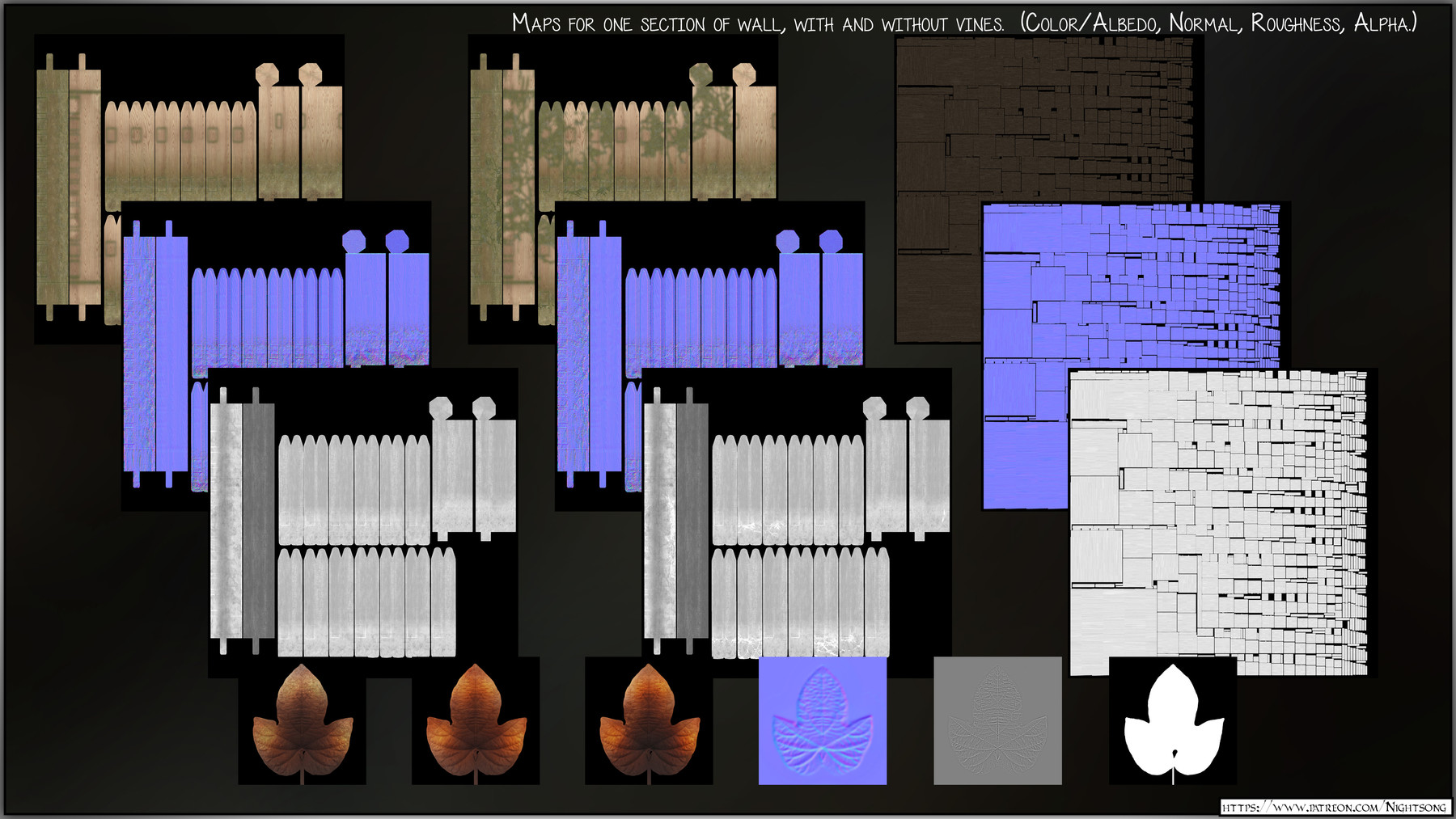 This release brings us some simple, unfinished picket fences that have been grown over with vines, moss, and covered in a bit of mud!  Included are eight fence sections, in various states of repair (or disrepair), and those same eight fence sections covered in vines.

This product contains:
 - 16 fence and vine models in OBJ format.
 - 16 fence and vine models optimized for Poser.
 - 16 fence and vine models optimized for DAZ Studio.
 - 72 JPG texture files at 4k resolution, 1 JPG texture file at 2k resolution, and 5 JPG texture files at 1k resolution, all designed for PBR renderers.  (Color/Albedo, Roughness, Normal, Alpha)
 - EPS Templates.
 - This ReadMe file.

This is a Patreon 3D Model Archive Release.  More information here:  https://www.patreon.com/Nightsong

Additional project files, work in progress images, and 3D previews may be found here:  https://www.artstation.com/artwork/lxNVE5

This product utilizes the Extended Artstation Marketplace License, for ease of use to add detail to your scenes.

Please note that if this product contains a "Textures" zip, it contains the textures needed for all other zipfiles to work.  The textures are nested in a "Runtime" folder for maximum compatibility across all applications.