Paper: Sheets, Stacks, and Piles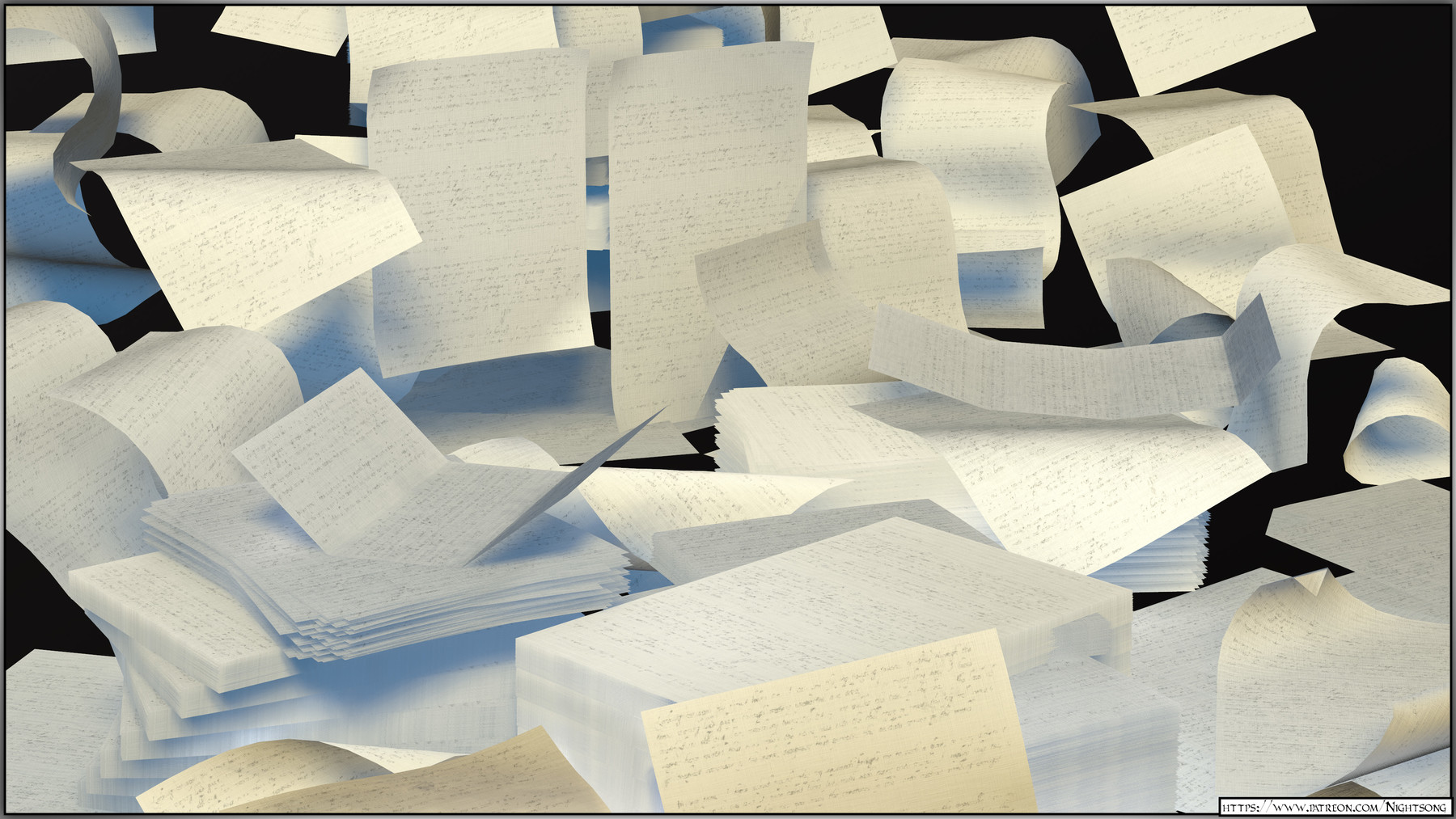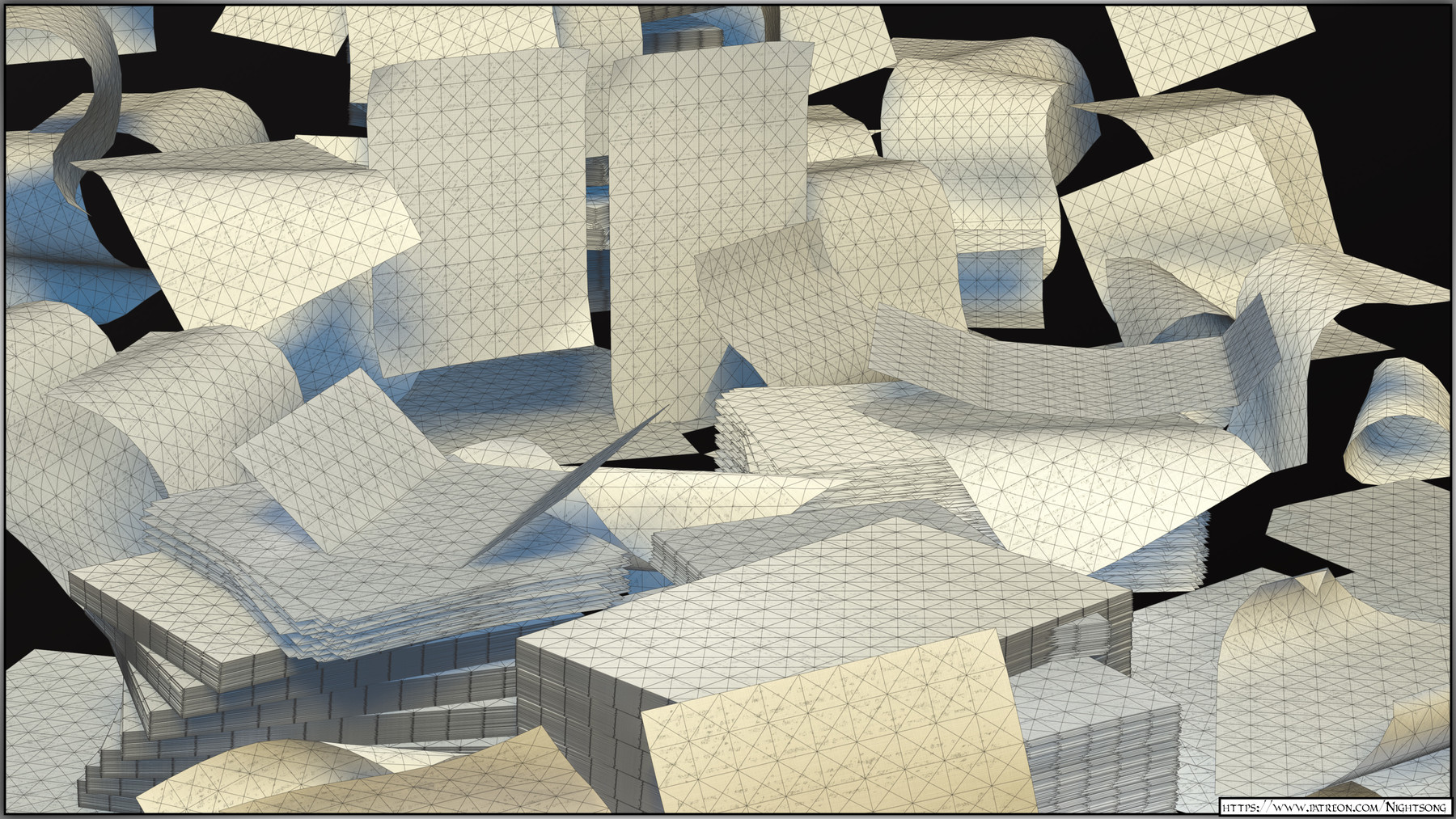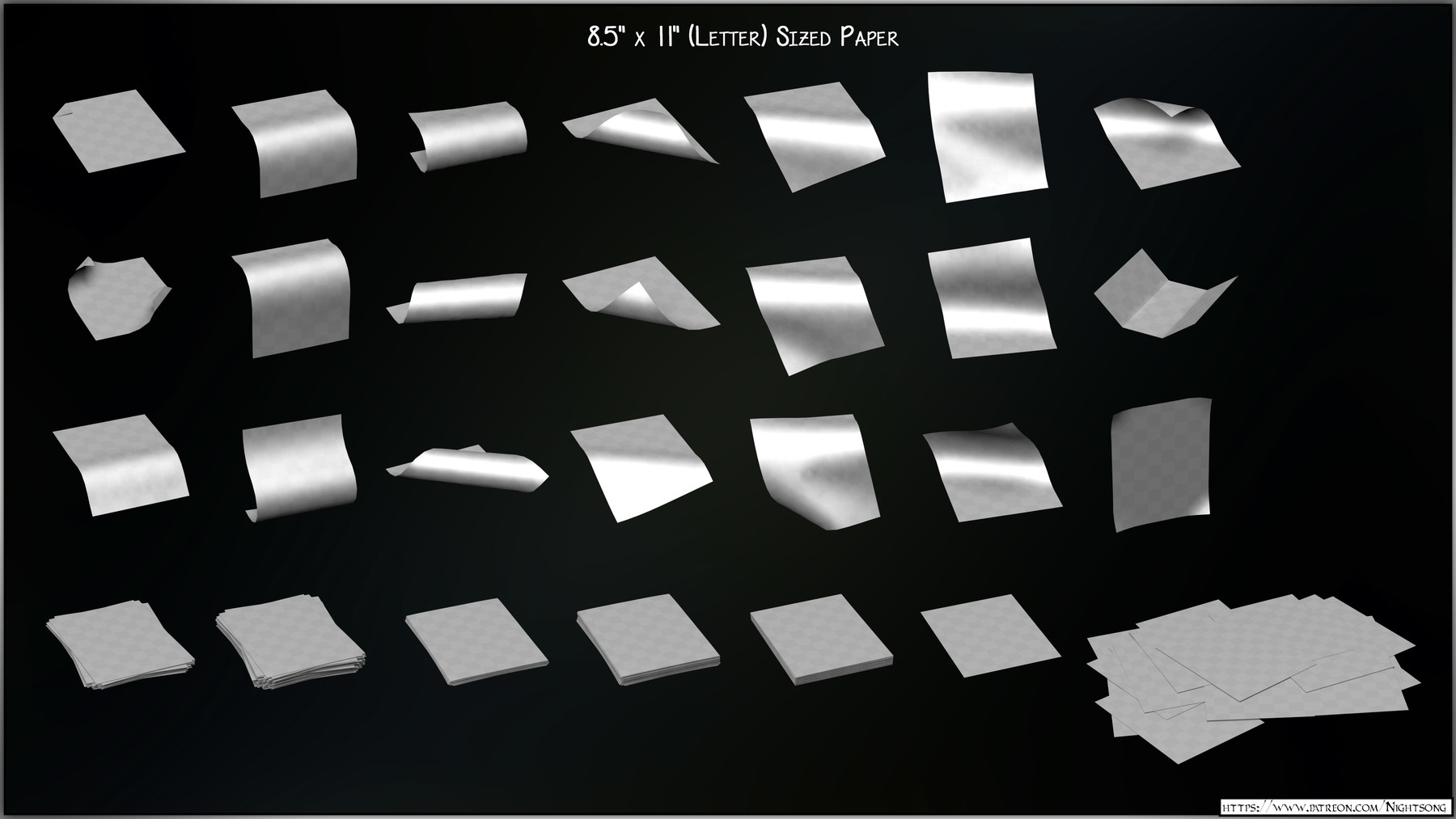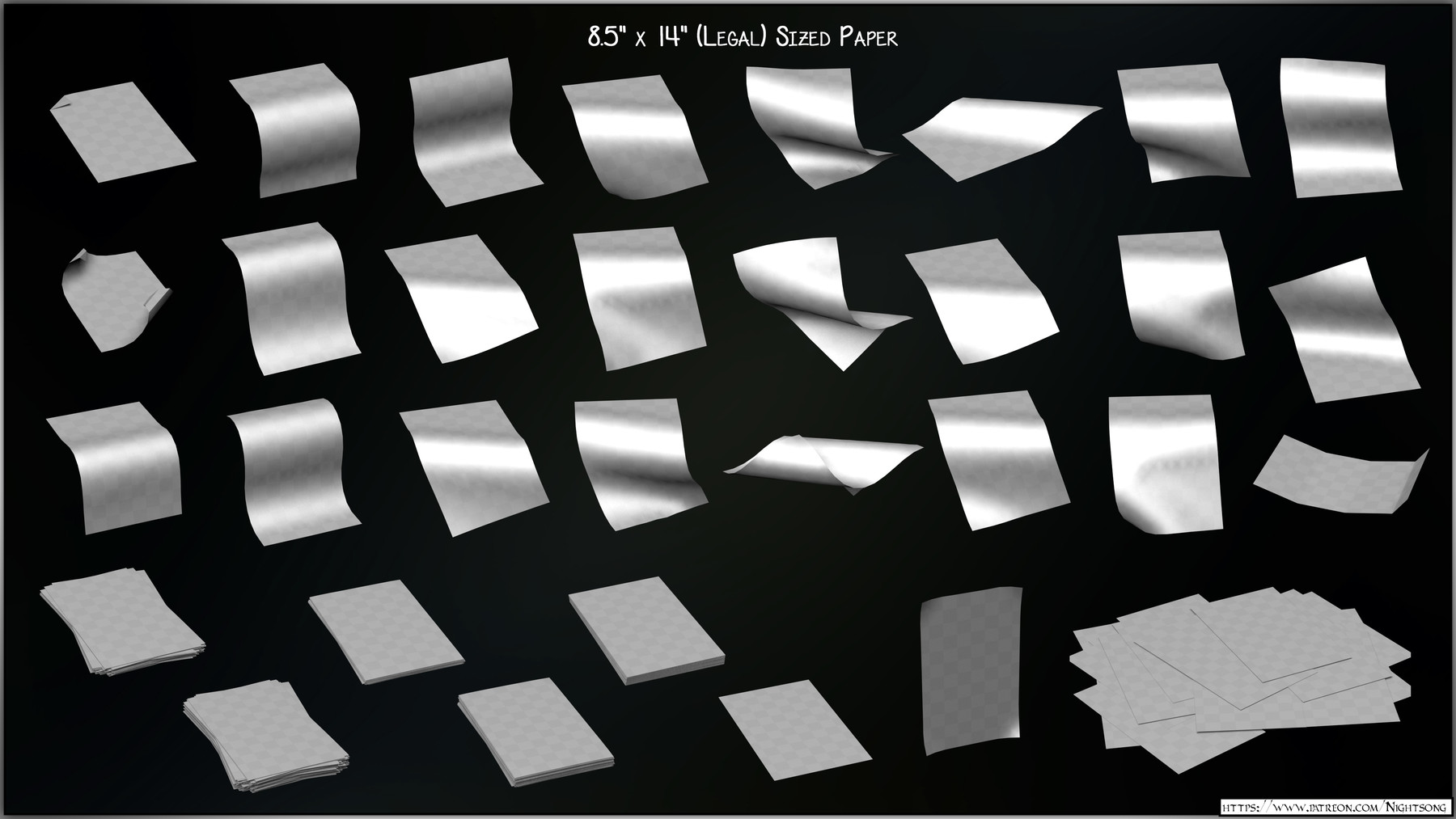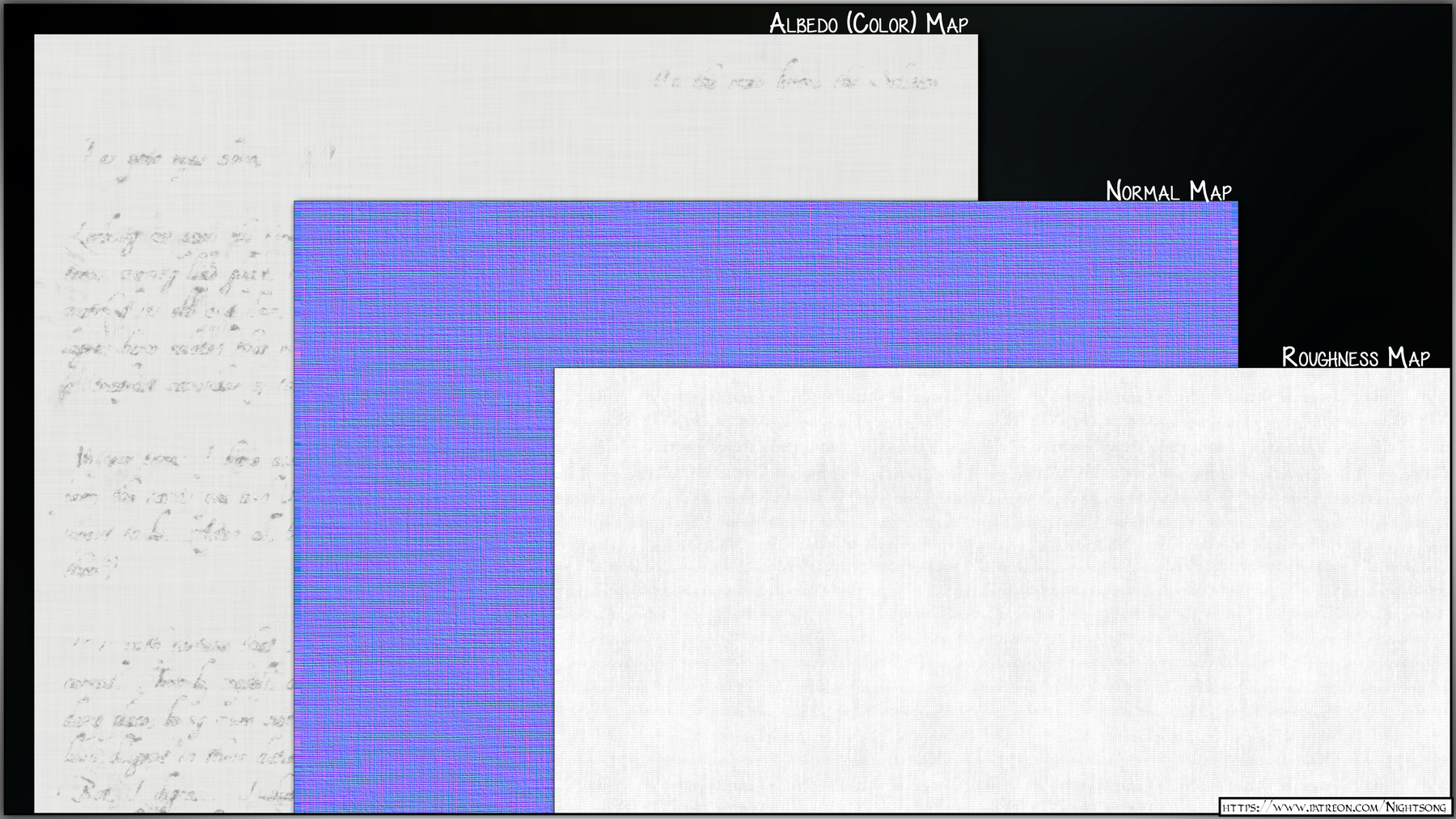 This release brings us a delightful selection of papers: single, stacked, folded, and blowing away in the wind!

This product contains:
 - 60 paper models in OBJ format.
 - 60 paper models optimized for Poser, with 2 material presets.
 - 60 paper models optimized for DAZ Studio, with 2 material presets.
 - 3 JPG texture files at 4k resolution, designed for PBR renderers.  (Color/Albedo, Roughness, Normal)
 - An additional, separate readme file, the same as included in each of the prior ZIP files.

This is a former Patreon 3D Model Archive Release. More information here: https://www.patreon.com/Nightsong

Additional project files, work in progress images, and 3D previews may be found here: https://www.artstation.com/artwork/4bkN2L

This product utilizes the Extended Artstation Marketplace License, for ease of use to add detail to your scenes.

#NoAI These promotional images may not be used in AI image generators.
Release Notes
v1.2
 - Textures added.
 - Shader presets added for Poser and DAZ Studio.
 - ReadMe consolidated to include license information for both Patreon and other venues.
 - EPS templates included.
 - Documentation, files, and folder structure may be generally cleaned up and updated.

v1.1
 - Released on ArtStation.

v1.0
 - Released on Patreon.