Patreon 3D Model Archive: Potting Tables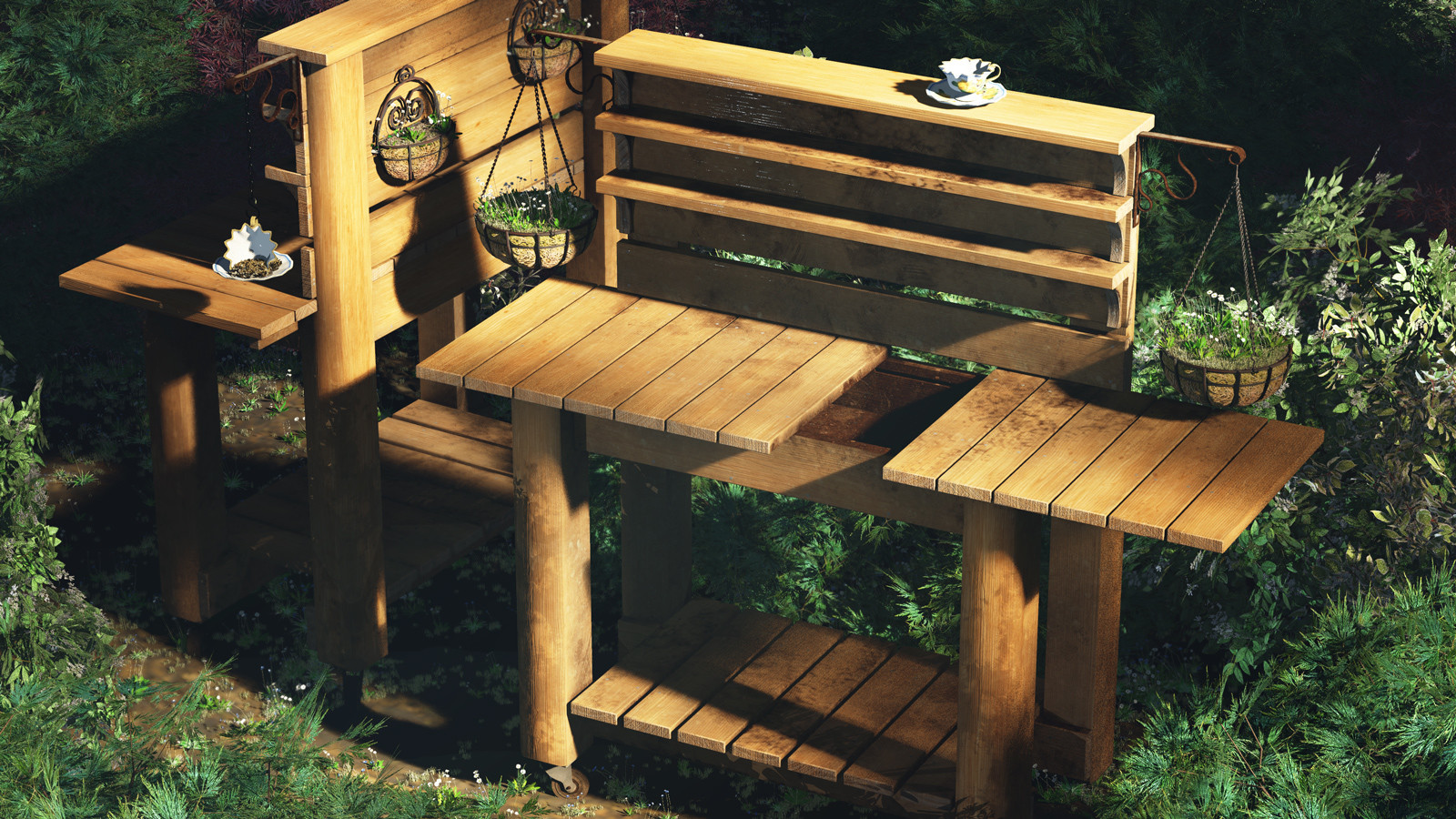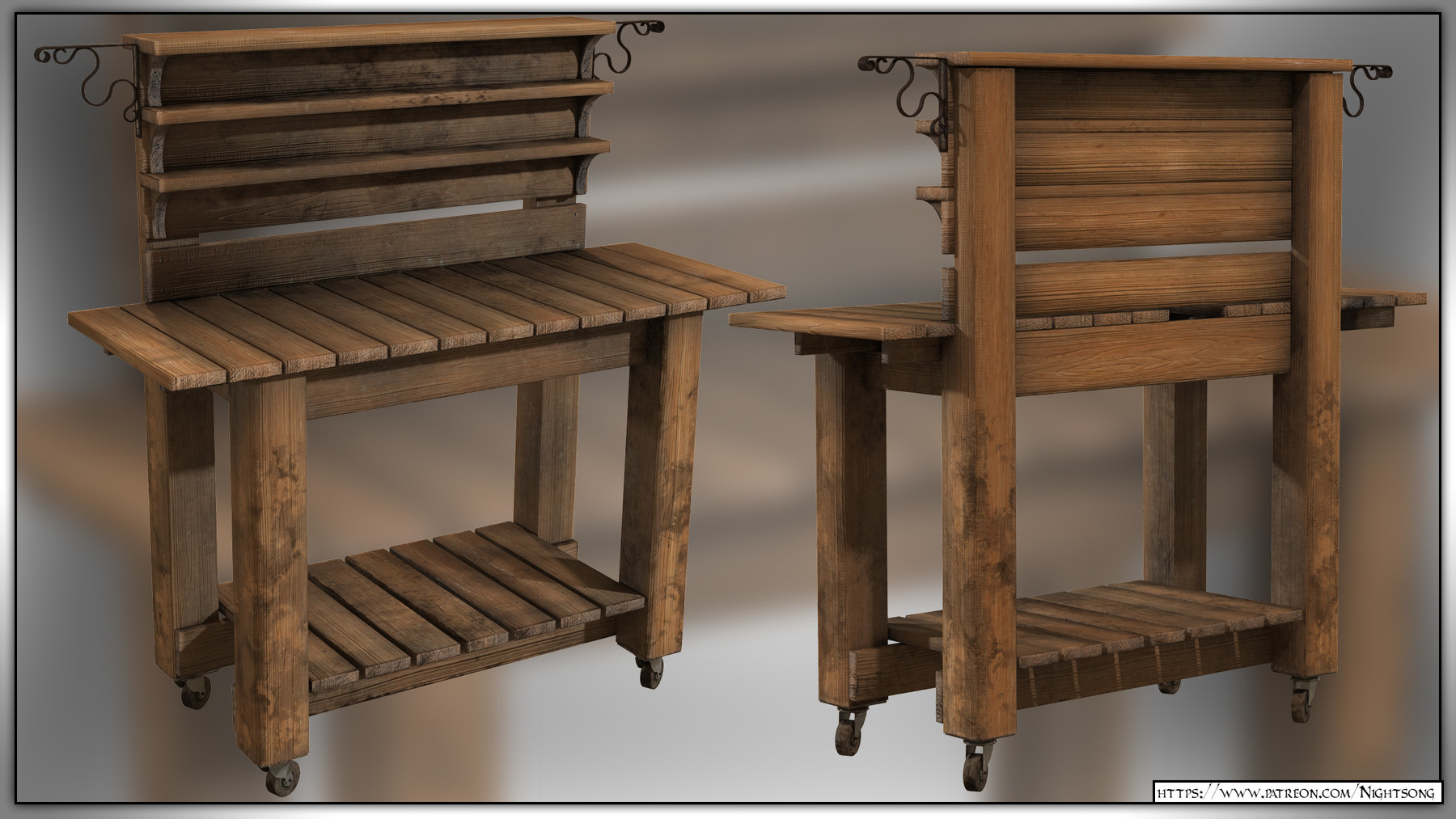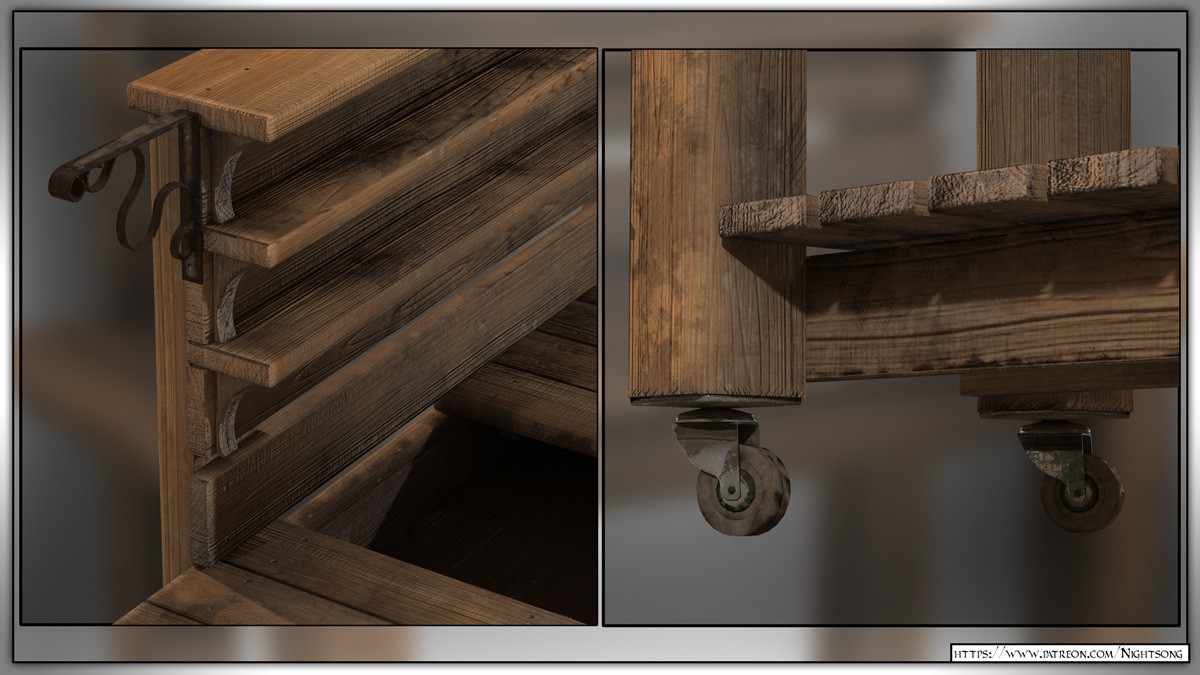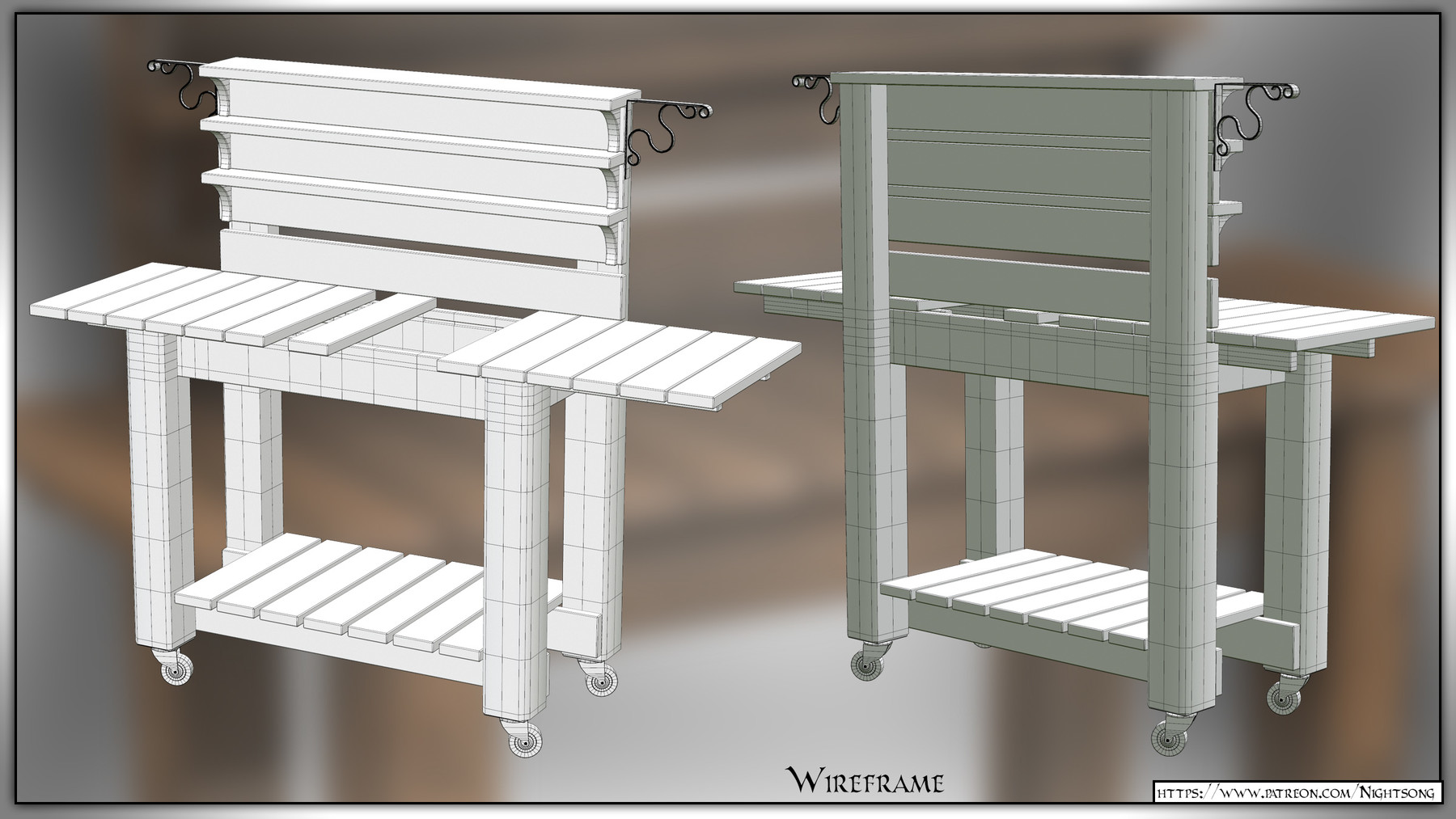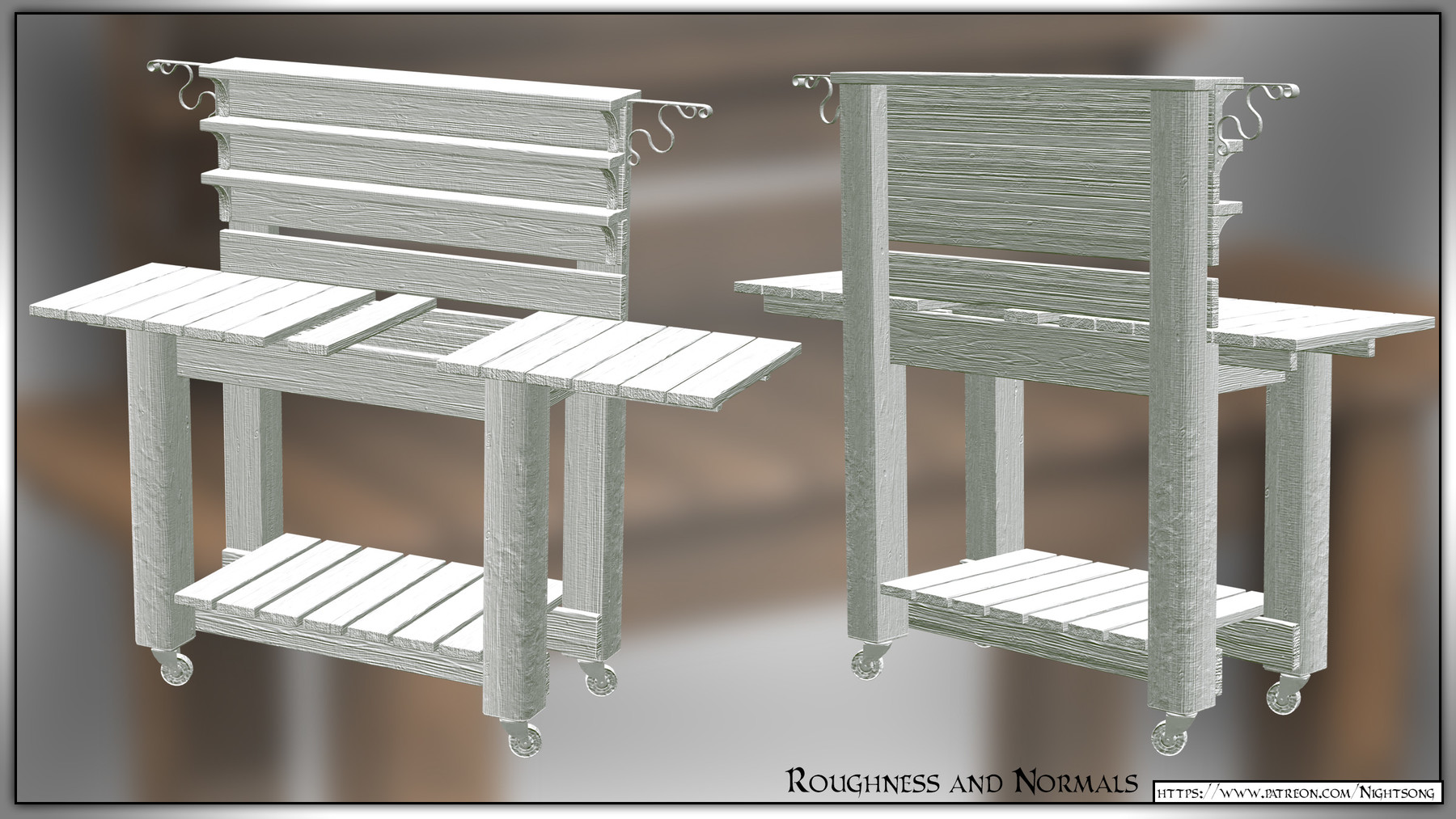 Additional Views, early WIP Sketchfab and finalized Marmoset previews may be found here:  https://www.artstation.com/artwork/3oJZKD 
March brought my wondrous Patrons a potting table! It's a little on the grungy side, but we still love it anyway. It's not rigged, but it consists of three props that include a base, main table and two tabletop pieces that can be slid to the left and the right to open up the inside. It even has muddy casters so it can be moved around your gardens and back patios with ease!

This product includes:
 - 1 PZ2 prop group (OBJ based) for Poser.
 - 1 DUF scene subset for DAZ Studio.
 - 3 OBJ files, with PNG preview images.
 - Eight 4k JPG texture files.  This includes AO, color, height, metallic, normal (DX), roughness, specular color, and specular level.
 
This model utilizes the ArtStation Extended License, for ease of use in your renders.